Categories
Latest Posts
Archives
Burgundy 101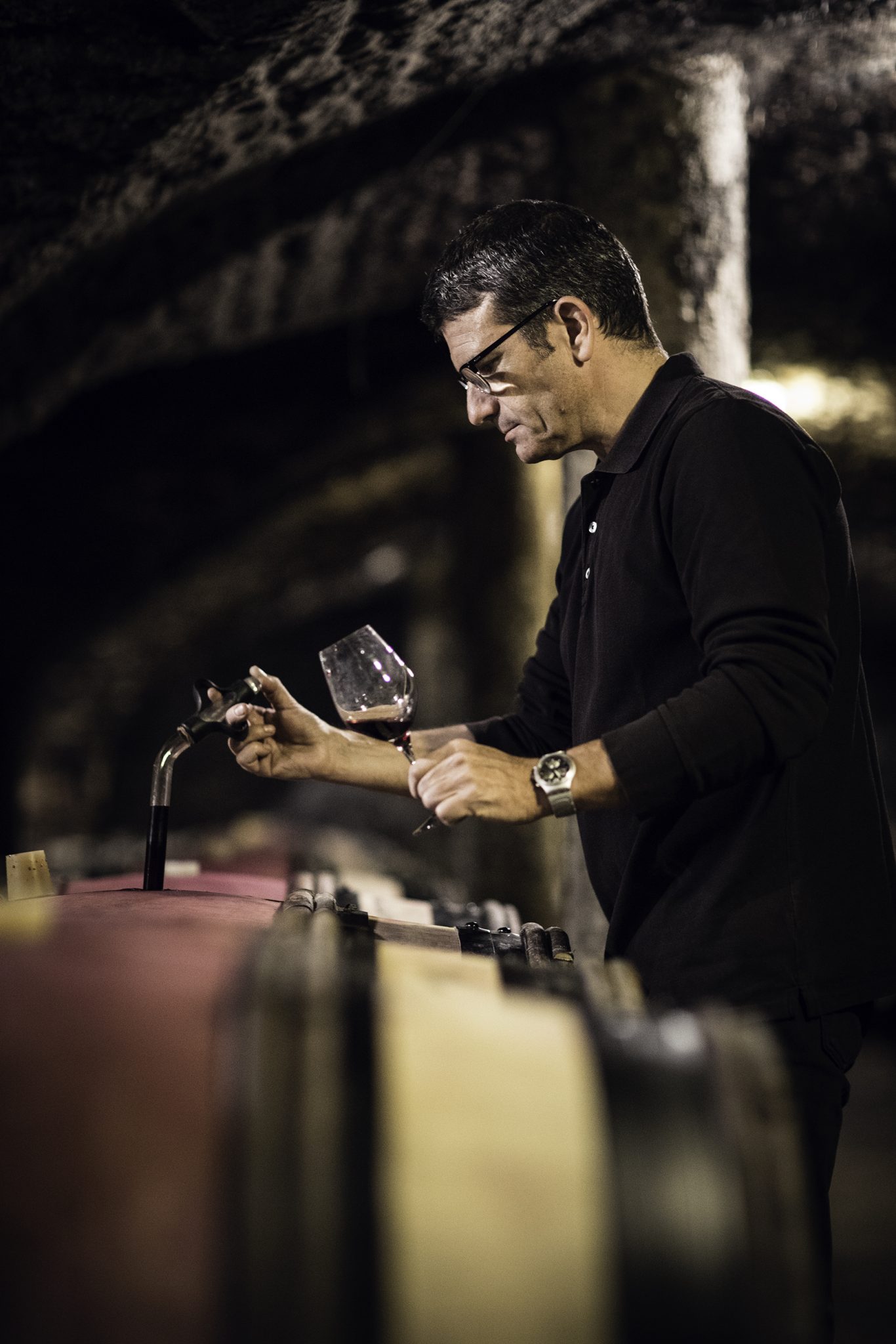 While there are many varying opinions on the wines of Burgundy, their pricing, their styles, their place in the history of wine, it is impossible to overstate their importance in the context of modern winemaking. Several factors explain why this infamous French region (situated just north of Dijon), has garnered so much interest over the years. Burgundy is the birthplace for both a philosophy and style of winemaking that has been replicated time and again in regions as far away as Central Otago in New Zealand and Casablanca in Chile. So, what are the reasons for Burgundy's enduring success?
Varietal Focus
The great wines of Burgundy are made from the noble grape varieties of Pinot Noir and Chardonnay. Focusing exclusively on these two varieties for hundreds of years, Burgundian Vignerons have developed a deep, unparalleled understanding of how they interact with the local climate, the unique soils, their specific growing requirements, and of how best to treat them in the winery to produce stunning, complex wines.
Wine enthusiasts generally adore Pinot Noir, using terms like 'elusive', 'sensuous' or 'charming' to describe its characteristic fragrance.
Chardonnay, on the other hand, a neutral grape variety with low fragrance levels can sometimes be seen, unfairly, as being 'clunky' and 'unexciting'. But far from being a disadvantage, Chardonnay's neutral character makes a willing carrier of flavour and a singular variety for expressing terrior! Chardonnay has the capacity to taste totally unique just by virtue of where it is grown! In the cooler climates of Chablis, it will produce wines which are light, salty and fresh with bright acidity and citrus fruits, while in the warmer areas of the Côte de Beaune, Chardonnay is richer, with notes of stone fruits and cream. Burgundians' winemakers have further developed winemaking techniques to enhance the texture and flavour of Chardonnay, initiating a 'brand' that would be copied all over the world!
Vineyard Focus
It is not uncommon to feel overwhelmed by the sheer number of place names when first introduced to the wines of Burgundy but underpinning this complexity is a system based on common sense. The vineyards here were divided up many years ago based on physical features such as soil type and access to sunlight. This happened long before the dawn of modern technology when growers had to rely on direct experience to assess the quality of their grapes. They realised that some vineyard sites simply produced higher quality grapes than others, even if these sites were
directly adjacent! They spent years mapping out vineyards that would eventually be classified into a hierarchy of quality, now part of French wine law. Single vineyards that produced wines of a superior quality were named and designated 'Premier Cru' (an example of which is Maison Edouard Delaunay's Nuits-Saint-George Premier Cru 'Aux Chignots') and vineyards that produced wines of outstanding quality were designated Grand Cru (i.e. Maison Champy Mazis-Chambertin Grand Cru). Each vineyard has become known for a particular style of Chardonnay or Pinot Noir. For example, the commune of Gevrey-Chambertin is known for a full and powerful style of Pinot Noir while the wines of Chambolle-Musigny, from the same grape, are considered light and fragrant.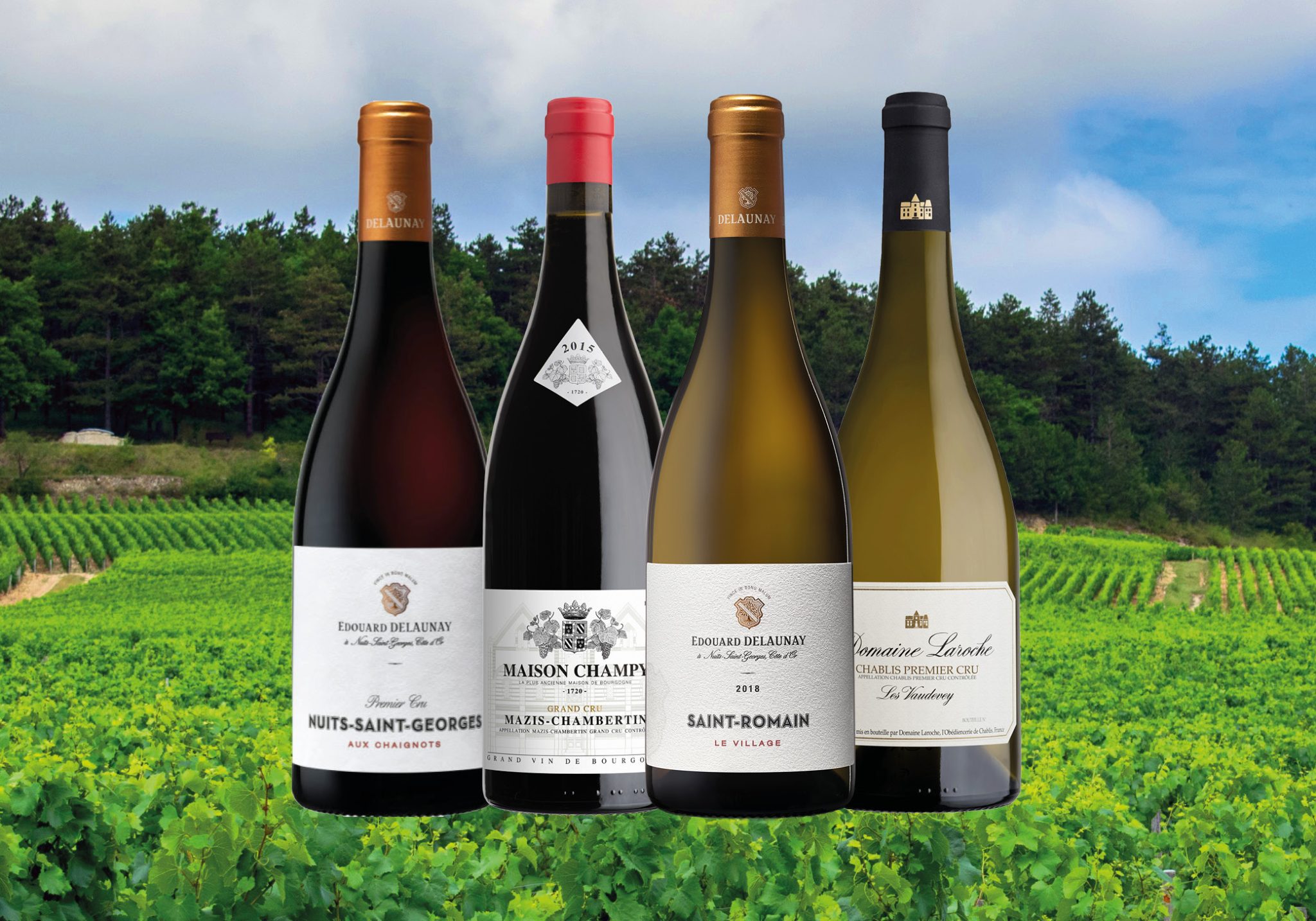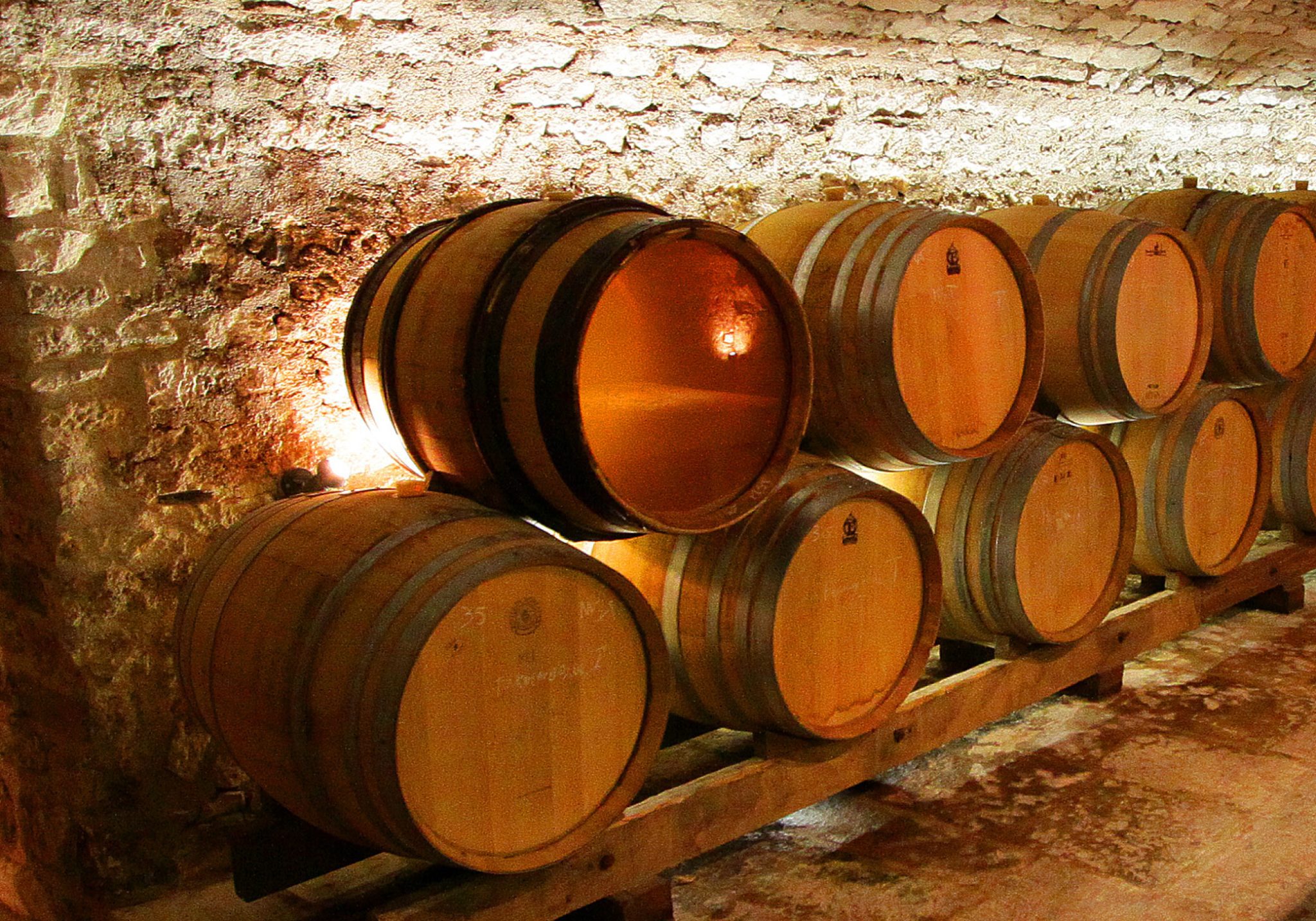 Winemaking Techniques
In Burgundy, making wine is a hands-on job which requires a lot of expertise. Wines at the top level are aged for one to two years in the Burgundian 228L oak barriques to enhance their mouthfeel and add additional flavours like vanilla, spice, and smoke, (for a delicious example of such a wine we recommend Maison Edouard Delaunay's Saint-Romain!). France is famed for its many oak forests and if the budget allows, producers can choose from their pick of oak varieties. You can think of oak like seasoning which needs careful handling for best results.
Chardonnay also benefits from a technique called 'bâtonnage' or lees stirring. Lees are the fine grains of yeast and bacteria that fall to the bottom of the wine vessel as the wine ages. When stirred, the lees break down and release aroma compounds we associate with yeast-baked goods like brioche and bread dough.
A final way to add complexity to Chardonnay is to put the wine through malolactic fermentation or 'malolactic conversion'. In this process winemakers allow bacteria, already ambient in the wine to convert the tart malic acid (the kind found in zippy Sauvignon Blanc) into the creamy lactic acid that we find in milk products. As a result, Chardonnays in this style often present as creamy or buttery. This process softens the wine's acidity, making it feel smoother and rounder on the palate. Domaine Laroche's Chablis Premier Cru 'Les Vaudevey' is a fantastic reflection of these processes, partially aged in oak and on the fine lees with full malolactic conversion to soften the high acidity and add layers of flavour. Producing a wine that is richer and smoother than their regular Chablis AC.
While the wines of Burgundy have shaped viticulture and vinification around the world, it is important to remember too that they are utterly delicious and wonderful with a wide range of foods! So, for your next special occasion, why not treat yourself to something incredible?!